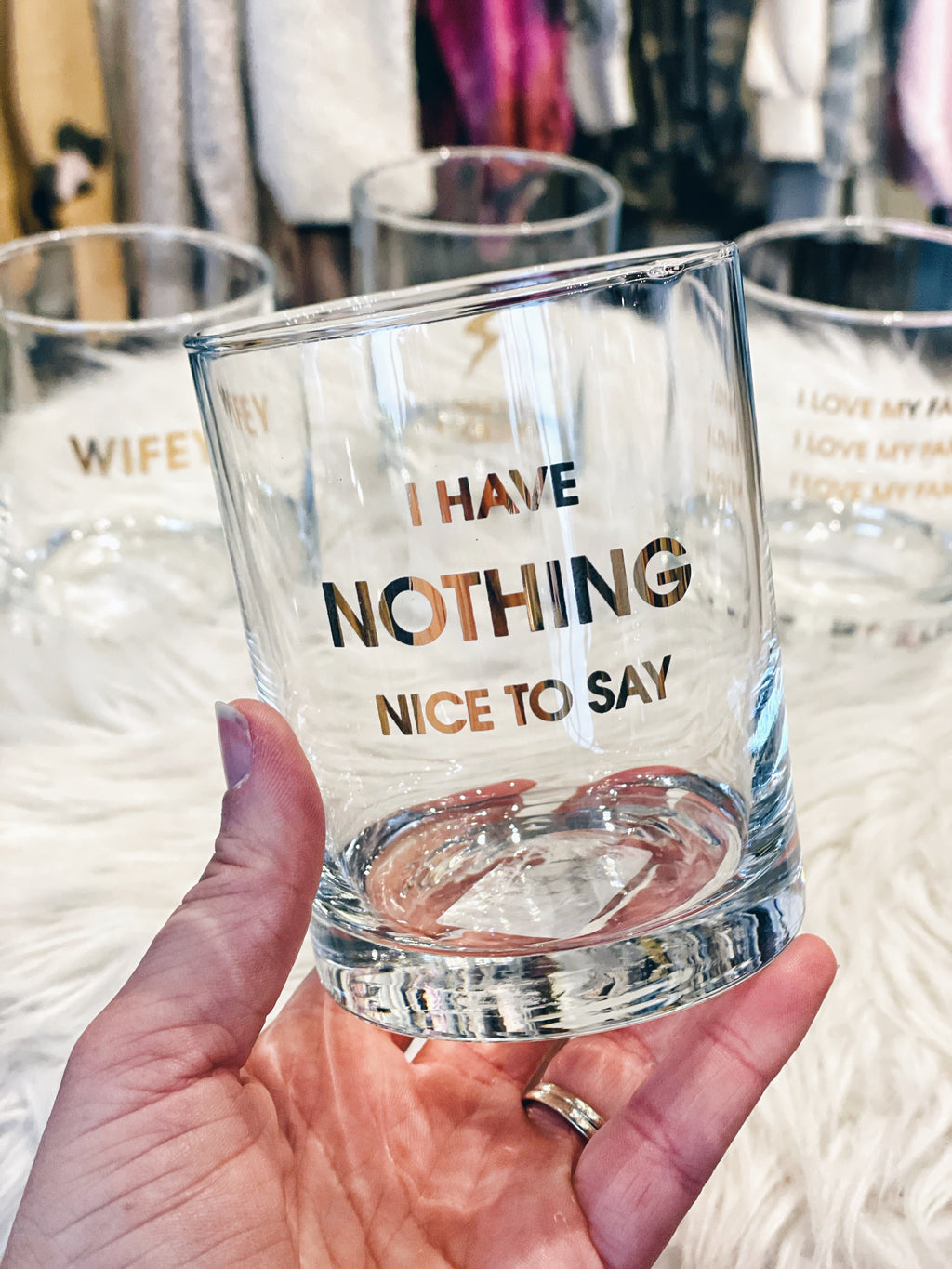 I Have Nothing Nice To Say
Description:
I Have Nothing Nice To Say Rocks Glass
The rocks glasses are back and better than ever! If you missed these over the holidays, you're in luck. They make the perfect gift for all your sassy friends. Clear glass with gold lettering. Now's the time to update your barware!
How It Fits:
Runs Small
True to Size
Runs Large
Shop Local
#ShopSmall
Be served and be loved. Support local families. Share in someone's dream.
FEEL BE.YOU.TIFUL

Thankful. Grateful. Blessed.