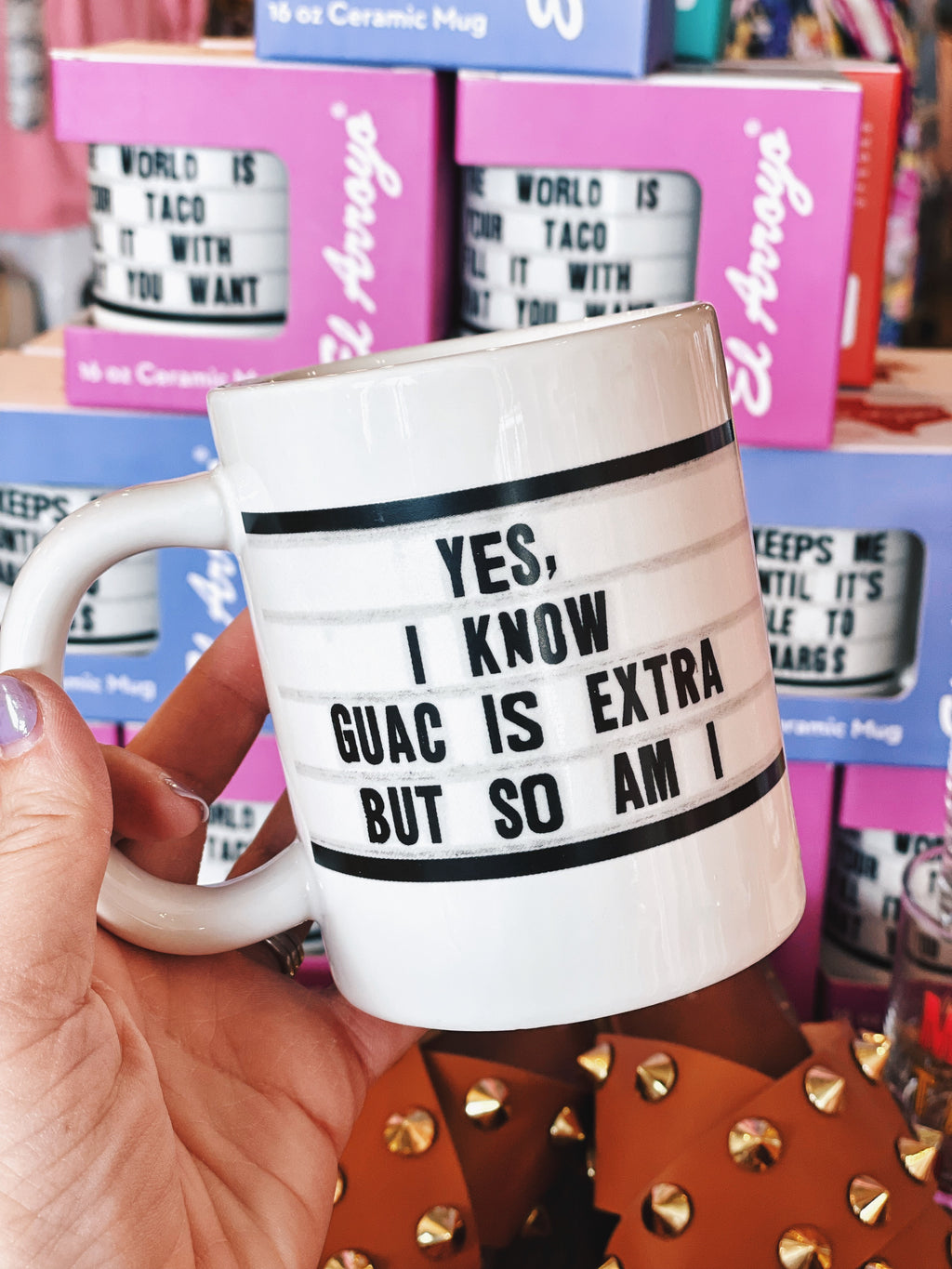 I Know Gauc is Extra.... Ceramic Mug
Description:
I Know Guac is Extra.... Ceramic Mug
"Yes, I know Gauc is Extra But So Am I"
The perfect mug for the taco lover in your life! Such a cute birthday or hostess gift!
16 oz Ceramic Mug - Microwave & Dishwasher Safe
How It Fits:
Runs Small
True to Size
Runs Large
Shop Local
#ShopSmall
Be served and be loved. Support local families. Share in someone's dream.
FEEL BE.YOU.TIFUL

Thankful. Grateful. Blessed.