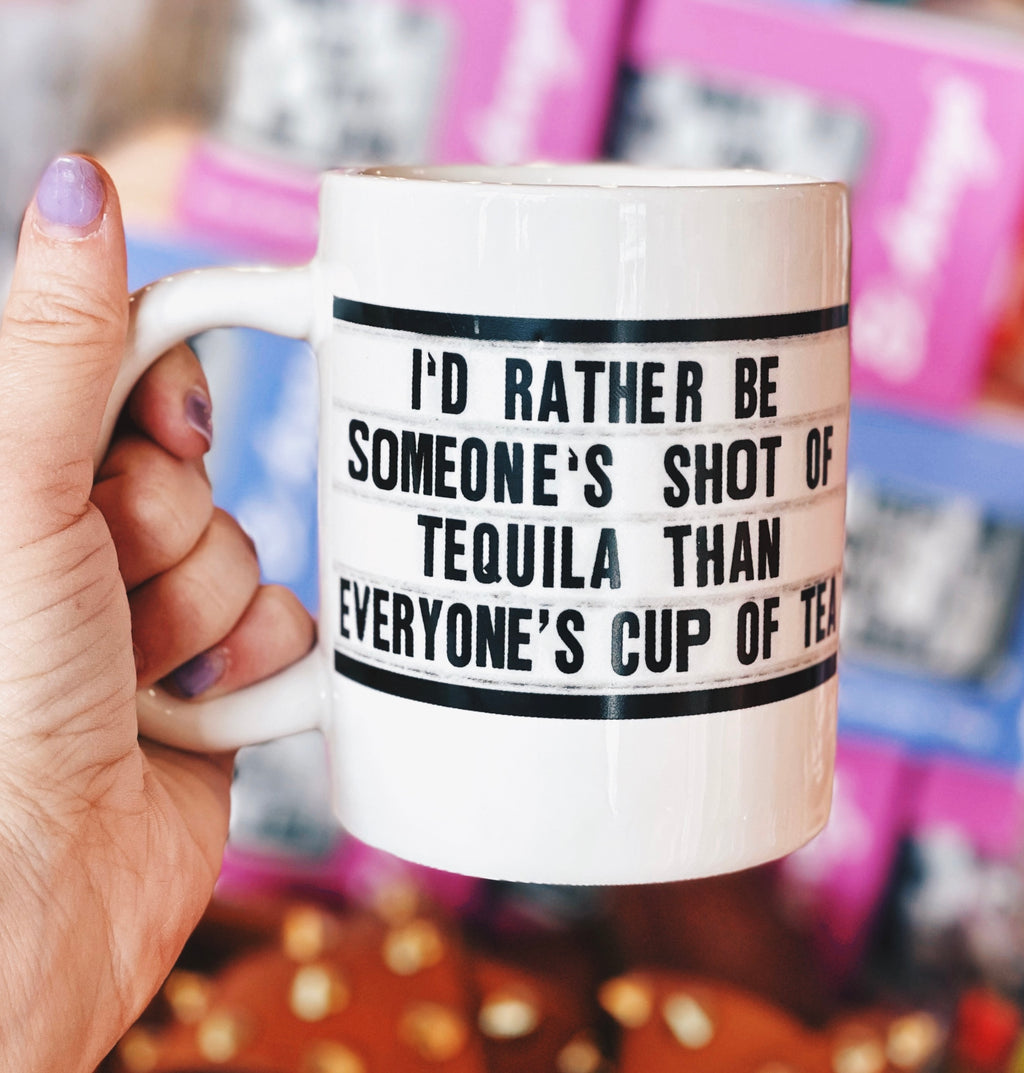 Someone Shot of Tequila Mug
Description:
Someone Shot of Tequila.... Ceramic Mug
"I'd Rather Be Someone's Shot of Tequila Than Everyone's Cup of Tea"
The perfect mug for the margarita or tequila lover in your life! Such a cute birthday or hostess gift!
16 oz Ceramic Mug - Microwave & Dishwasher Safe
How It Fits:
Runs Small
True to Size
Runs Large
Shop Local
#ShopSmall
Be served and be loved. Support local families. Share in someone's dream.
FEEL BE.YOU.TIFUL

Thankful. Grateful. Blessed.